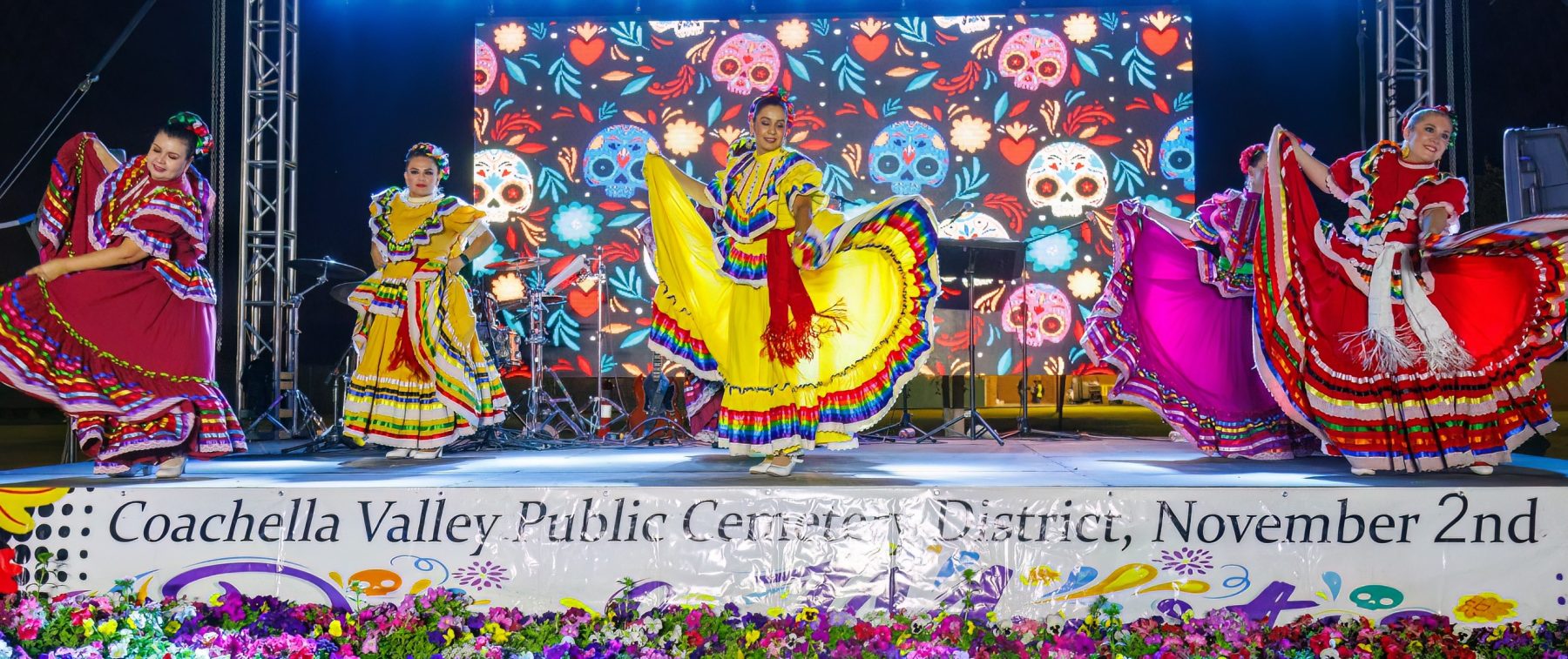 The following annual dates are "high traffic" occasions at the Cemetery.  Some traffic restrictions, pedestrian access modifications, and changes to office hours and mowing schedule may be in place. Please contact the office or follow us on Facebook for additional information.  * Denotes official District event takes place on the date.
Mother's Day, second Sunday in May
Mexican Mother's Day, May 10th
*Memorial Day, last Monday in May
Easter Sunday
Father's Day, third Sunday in June
*Dia de los Muertos, November 1st and 2nd
*Veterans Day, November 11th
Christmas Eve & Day, December 24th and 25th
DISTRICT HOLIDAYS
District offices will be closed on the following dates.  Please note, cemetery grounds are open 365 days a year.
New Years Day
Martin Luther King, Jr. Day
Abraham Lincoln's Birthday
George Washington's Birthday
Memorial Day
Independence Day
Labor Day
Columbus Day
Veterans Day
Thanksgiving Day
Day After Thanksgiving
Day Before Christmas
Christmas Day
New Year's Eve